Arrowquip Welcomes Agri-Best Feeds
Arrowquip International Headquarters: Arrowquip is thrilled to introduce the newest member of the Arrowquip Family, Agri-Best Feeds of Billings, MT. As one of the largest dealers in Arrowquip's growing dealer network, Agri-Best Feeds are bringing their knowledge and expertise of the livestock industry to ranchers in an all new way – by providing them with innovative cattle handling solutions designed to benefit the rancher and the ranch.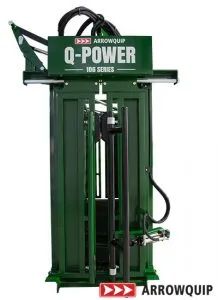 Of their newest Authorized Dealer, Arrowquip President Andrew Firth said, "Their success in the livestock feed industry has been substantial, and we are confident that their success will carry over to cattle handling solutions as well. We couldn't be happier to have Agri-Best Feeds on board".
Agri-Best Feeds was founded in 2006, and the family formed a corporation in 2007. To this day, Agri-Best Feeds remains a family-owned company, and in 2010 they were awarded "Montana Family Business of the Year". Their expansion over the last eleven years has been rapid, and their reach has extended to include Montana, Wyoming, Nebraska and the northern region of North Dakota. They bring a variety of feed solutions to ranchers across these states and beyond, providing producers with the opportunity to increase their profits by improving feed efficiency.
Arrowquip was founded in 1988 by the Firth family in Australia with the mission
"To influence the livestock handling industry globally through the practical application of animal science and welfare standards, and increase producer safety and profitability with innovative equipment".
In the last 30 years, Arrowquip has become a world-renowned manufacturer of cattle handling solutions known for their innovative designs, technological advancements, investment in animal science, and forward-thinking equipment. They have become the most sought-after cattle equipment manufacturer in the market today.
Arrowquip's New 600 Series Equipment, the Q-Catch 86 Series, Q-Power 106 Series, and Portable Q-Catch 86 Series have redefined the cattle handling industry with never before seen advancements in cattle handling. Arrowquip's R&D Team looked at every contact point of the chute that might make enough noise to spook the animal and spent over 2,000 hours engineering a solution for each one. The result is a lineup of chutes like no other that are quick, quiet, and built with the quality that only Arrowquip can provide. By adhering to animal science standards and refusing to settle for "good enough" with their equipment, Arrowquip has designed a lineup of chutes that offer unparalleled access and absolute silence to the rancher operation. The 600 Series is the most innovative line of cattle chutes ever produced, and ranchers around the world are seeking out their safe, easy to use, efficient cattle handling solutions.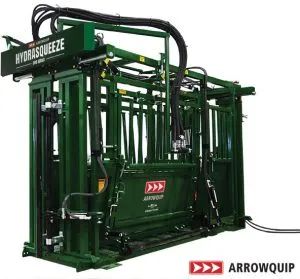 With Agri-Best Feeds joining the Arrowquip Dealer Network, these forward-thinking, family owned companies are joining forces. Agri-Best Feeds will be bringing Arrowquip's 600 Series and equipment, including the sought-after BudFlow® Cattle Tub, to ranchers in Billings, MT and beyond.
To see the full lineup of Arrowquip Equipment, please visit arrowquip.com/product-catalog/ or agribestfeeds.com/products/arrowquip/. To contact Agri-Best Feeds, call 1-866-601-6646 or visit www.agribestfeeds.com for more information.