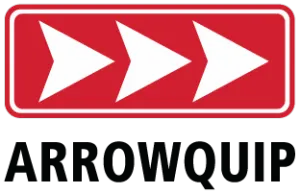 The World's Leading Livestock Manufacturer
Arrowquip
Arrowquip has become the world's leading livestock manufacturer. Our cattle handling equipment has been through extensive research, design, and development. It's because of this that Arrowquip can provide the world's cattle handling industry with innovative design helping livestock producers manage their livestock safer, quicker, and thus becoming more profitable along with the industry best warranties - click here!
It doesn't matter if you're a small cow-calf rancher, or a large feedlot, Arrowquip will have the most innovative equipment available ensuring that your ranch is operating at maximum efficiency, resulting in higher profit and more time to do the things that truly matter to you and your family.
Agri-Best Feeds also offers the full line of Gallagher scales that bolt directly on to the Arrowquip chutes – click here for more information on Gallagher.
Full Cattle Handling Systems–Custom Designed for You
Call (866) 601-6646 to start your design and get a quote today!
Special Offer
0% APR for 48 Months w/ Equal Payments
Minimum Purchase requirements of $1,500. There is a promotional fee of $125 for this transaction. Offer available through June 30, 2022

Our portable Arrowquip chutes have greatly improved the scope of our rural veterinary practice and have afforded our clients the option of safe, stress-free, efficient animal handling.For manual chutes, we really enjoy the durability, ease of use, and quiet operation our portable Q-Catch chutes provide. Stillwater Veterinary Clinic - Absarokee, MT - Dr. Jesse Olsen, DVM MS

★★★★★
See for yourself
Arrowquip Videos
Custom Designed Systems
Manual Cattle Squeeze Chutes
Hydraulic Cattle Squeeze Chutes
Portable Cattle Chutes & Equipment
Gallagher Scales
Agri-Best Feeds has a full range of Gallagher Weigh Scales, Data Collectors, Loadbars, and EID Tag Readers. Gallagher loadbars can easily be bolted directly the Arrowquip hydraulic and manual chutes. If you have or are purchasing an Arrowquip chute or have a chute that you would like to upgrade to be able to weigh your animals, click HERE to check out what Gallagher has to offer.


Resources, Documents, and Catalogs
Resources and Links
Catalogs
Manual Cattle Squeeze Chutes
Hydraulic Cattle Squeeze Chutes
Portable Cattle Chutes & Equipment
Cattle Loading Chutes
Adjustable Cattle Alleys
Cattle Tubs
Cattle Scales & Weighing Equipment
Cattle Sorting Alleys
Additional Cattle Working Equipment