Get the most out of your feed sources
Feed, Supplements, and Minerals for Other Livestock
Both SweetPro and Redmond Natural Trace Mineral are great for all classes of livestock. We do have some slight variances in formulas, such as no added copper in the Sheep Blocks, to match the nutritional needs of each animal.
Please contact us with questions about your livestock and we will work with you to establish a feeding program that improves your animal health and performance; gets the most out of your feed sources; and improves your bottom line!
Organic feed is also available. Call us at (866) 601-6646 for details.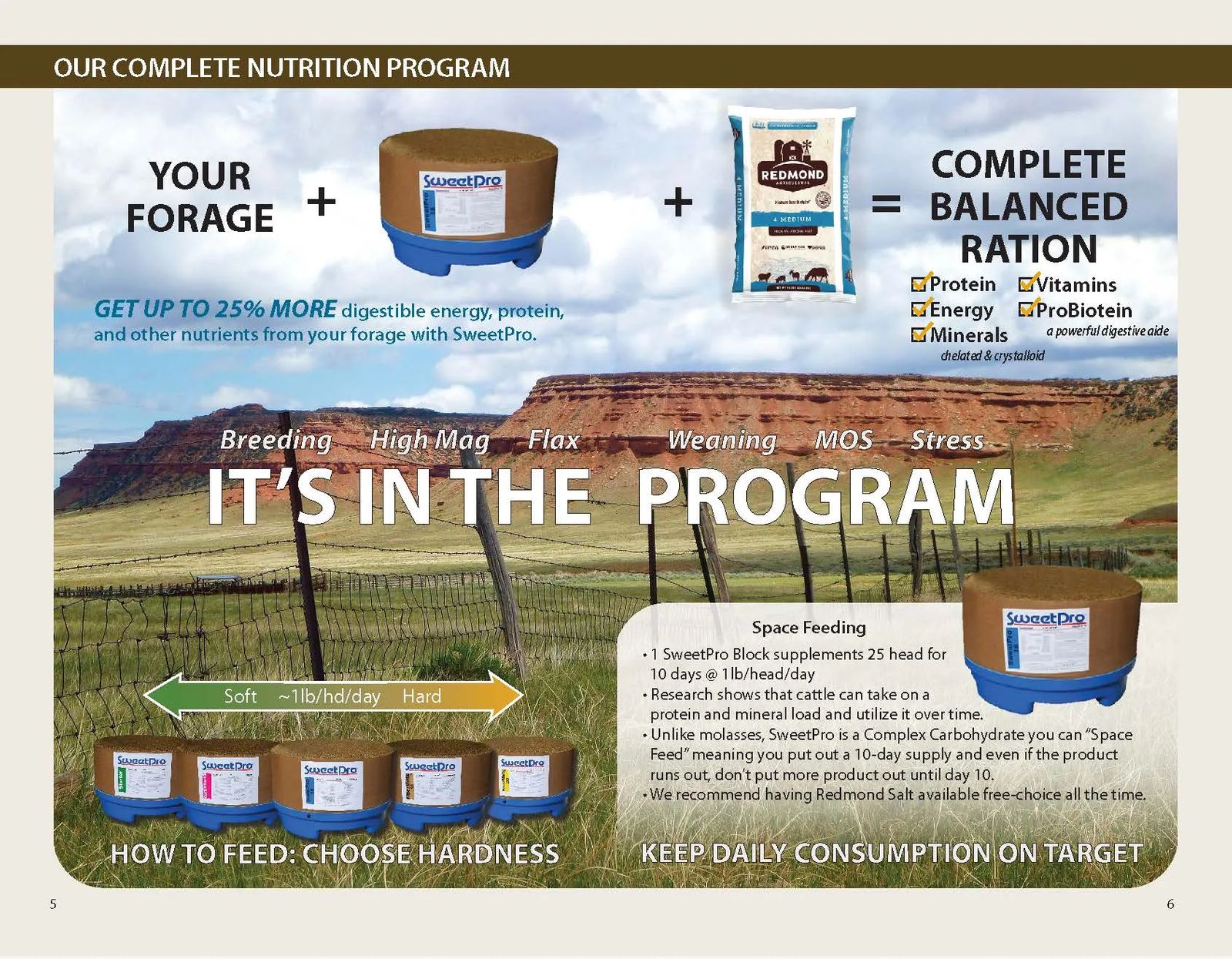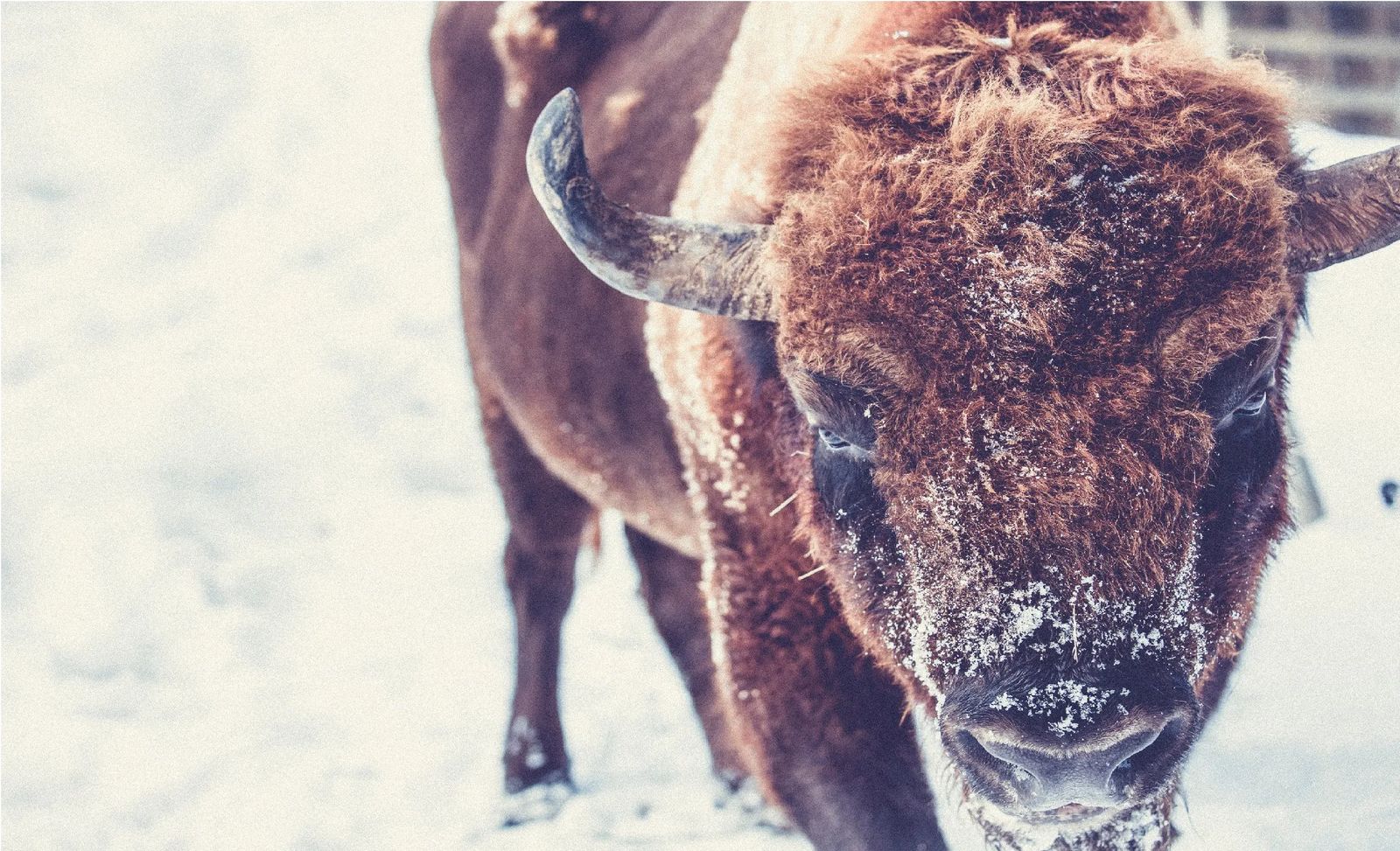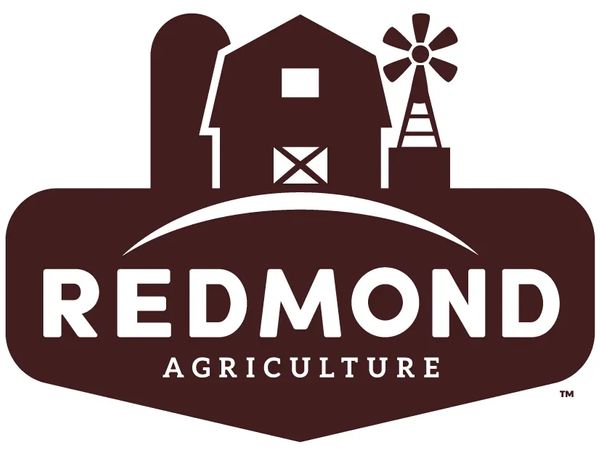 Bison Love Redmond Minerals
Introducing Redmond – Bison 90
Finally a bison mineral that is palatable and affordable. Bison 90's foundation is a sweetened Redmond Natural Trace Mineral Salt that contains 60+ crystalloid trace minerals in their natural balance and contains additional selenium, copper, manganese, cobalt, iodine, and zinc. Bison 90 has been used in Canada for a number of years with great results, including improved reproduction, and is now being introduced in the states. Download the Bison brochure by clicking – Bison Redmond or check out some testimonial videos. More information available on Redmond's Bison page. For an estimate or information on ranch delivery, please call (866) 601-6646.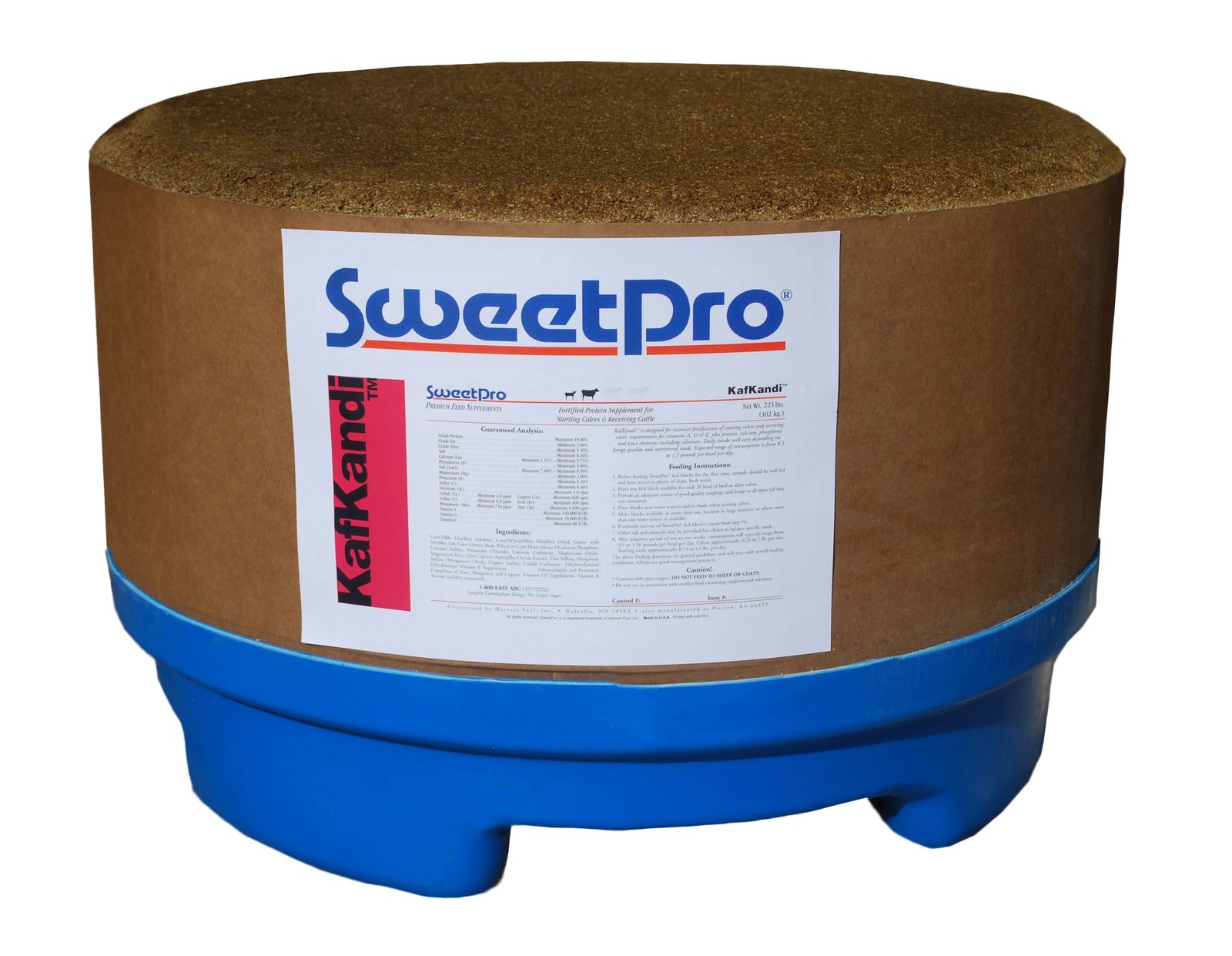 SweetPro -Complete Supplement
SweetPro is the perfect supplement for bison. SweetPro contains the vitamins, minerals, and trace minerals along with protein and energy from distillers grains (no molasses) and come standard with the powerful digestive aid, ProBiotein (fermented wheat, oats, barley, and flax - MOS included). SweetPro comes in a unique container that allows bison to lick it without putting their heads into a container. Maximize your genetic potential with SweetPro!
My brother Ryan and I had attended a Ranching for Profit school and we adapted pieces of their philosophy of minimal winter feeding for what we needed on our ranch. We had increased the size of our operation and needed to be able to do more with less work. In order to minimize both the time and cost expense of feeding hay, we stock pile enough forage during the year to be able to utilize a winter grazing program and once every 10 days they put out enough SweetPro supplement calculated to last the herd until the next deliver. I'm not saying we never feed hay. We do when the snow gets too deep, but I'd rather be doing something else than feeding $150/ton hay all day every day. Feed efficiency for us was a good selling point. Range conditions can make feed efficiency hard to quantify but we did our own field trial, and put the SweetPro up against what we were using at the time. At the end of the season, we liked what we were seeing with SweetPro Courtney Herzog - Rapelje, MT

★★★★★
RESOURCES, DOCUMENTS, AND Brochures
Resources and Links
Brochures